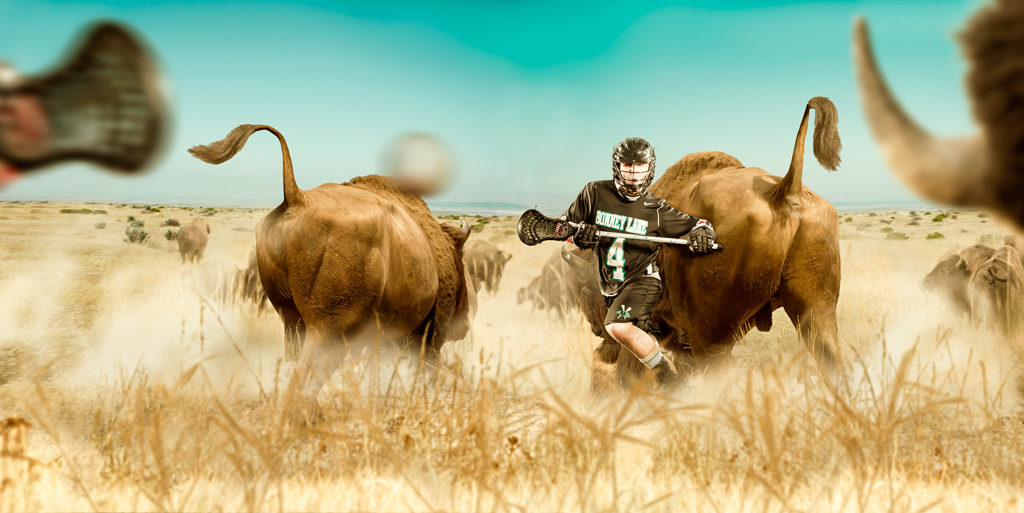 15x30 inch Print titled "American Running of the Bulls".
On a trip to Montana last fall to drop our daughter a Bonney Lake grad off at the University of Montana. I was mulling over the idea that it would be fun to blend the sport of Lacrosse because of its Native American roots with the Native American icon the Buffalo (bison).
The Native American game would at times involve hundreds of players and range across a mile of open uneven fields.
10 hours of driving gives you plenty of time to think, and not just about the fact that your sending your youngest child off into the world (watch out world!).
So while we where in Montana we set off to photograph buffalo at the National Bison Range, and on our way back home some wide open landscape shots captured at a wildlife refuge near Mattawa WA for our background and surroundings .
I contacted Coach Arron de Leon at Bonney Lake Lacrosse about a good athlete to play the part for this idea. And he put us in contact with Nolan Goodale.
Lighting was set up to best match the lighting on our buffalo, and we had Nolan simulate elbowing off the side of a buffalo a few times until we had something that looked athletic and cool. Nolan did a great job and we had the shots we needed in about 10 mins, so he made it to practice in plenty of time.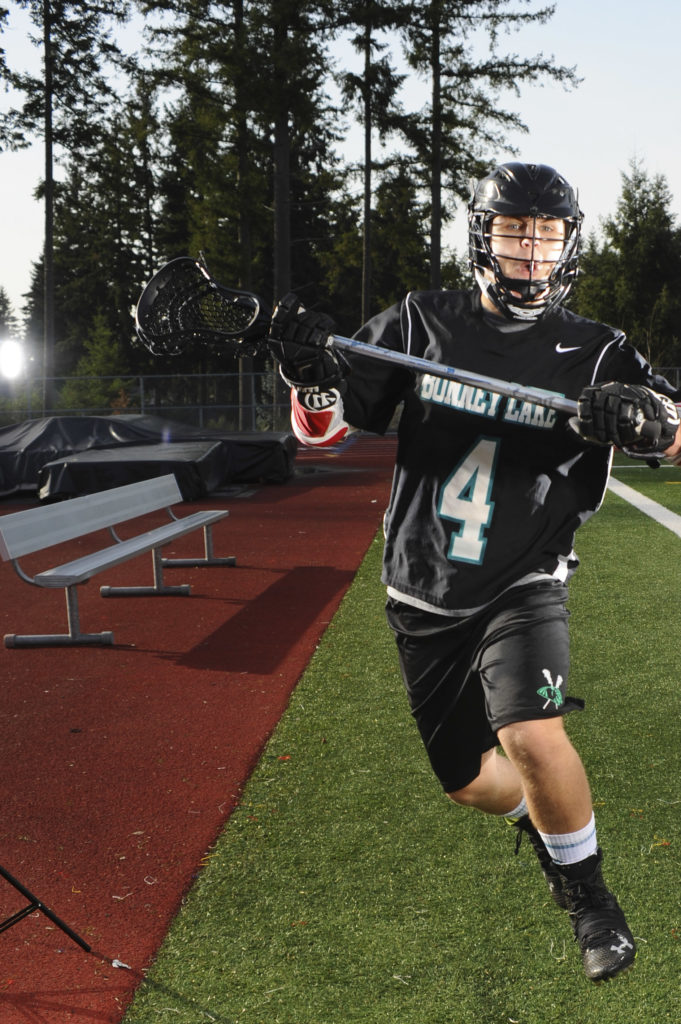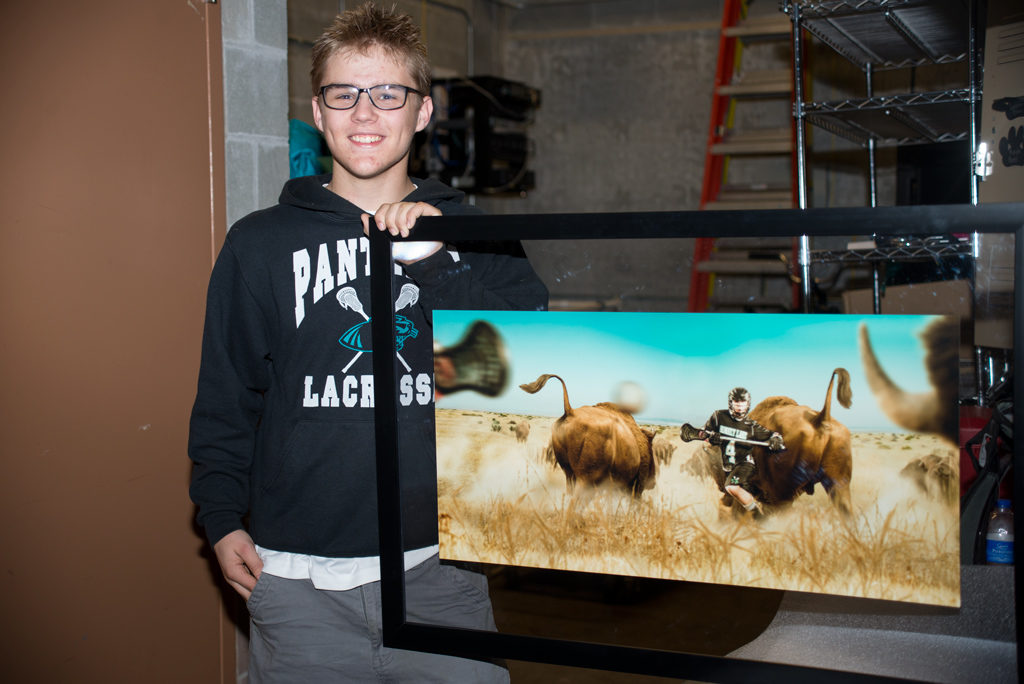 The final result is  7 different images that I collected here in Washington and in Montana composited in Photoshop several hours of work mainly because a high resolution image at 15×30 eats up computer resources and slows it down, guess its time to upgrade. Especially if I intend to follow the idea that your portraits should be larger than your tv (priorities).
I think we pulled of the concept pretty well.
But I may explore expanding on this lacrosse, buffalo idea some more latter. Maybe next time we can get Nolan to run through the buffalo heard and we can skip the photoshop all together!
In the mean time my mind will come up some new crazy fun "mash up" for me to try and bring to life in print.
….. Stace