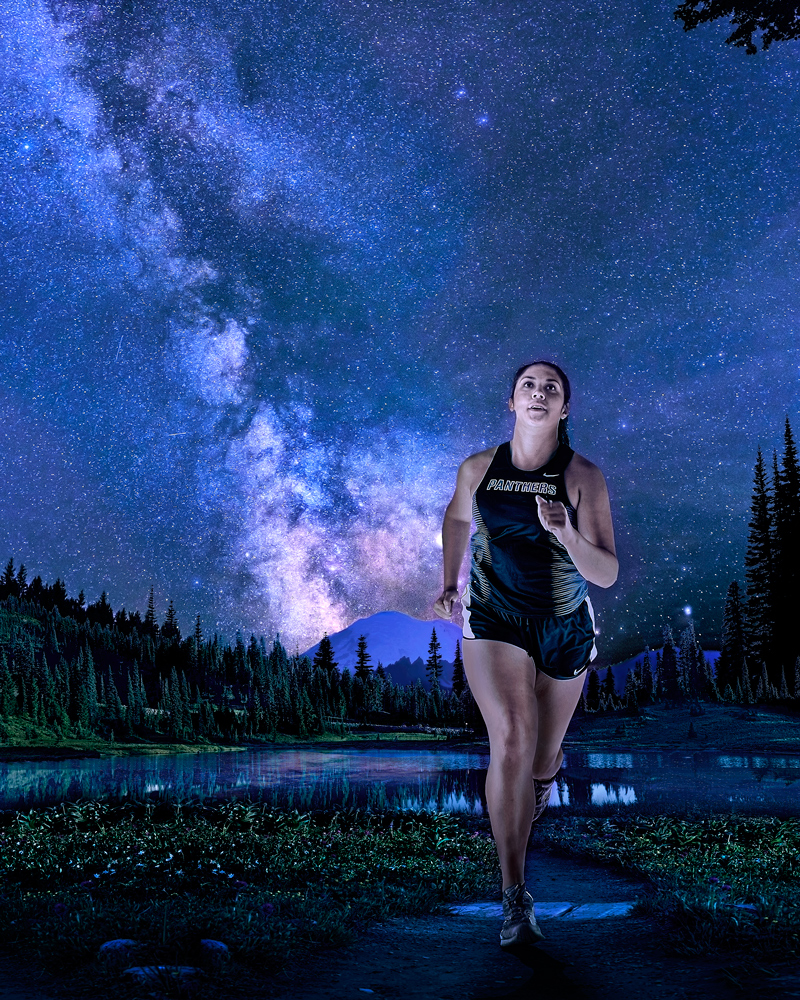 Our fall sports print with our sports model for this year Kiki Adair.
Our background shot at Tipsoo Lake on Chinook Pass with Mount Rainier in the background over the summer.
The milky way shot captured as a panorama of nine shots stitched together.
Kiki in her Bonney Lake High School Panther Cross Country gear was photographed in Bonney Lake in September and composited into the final 16×20 inch image.