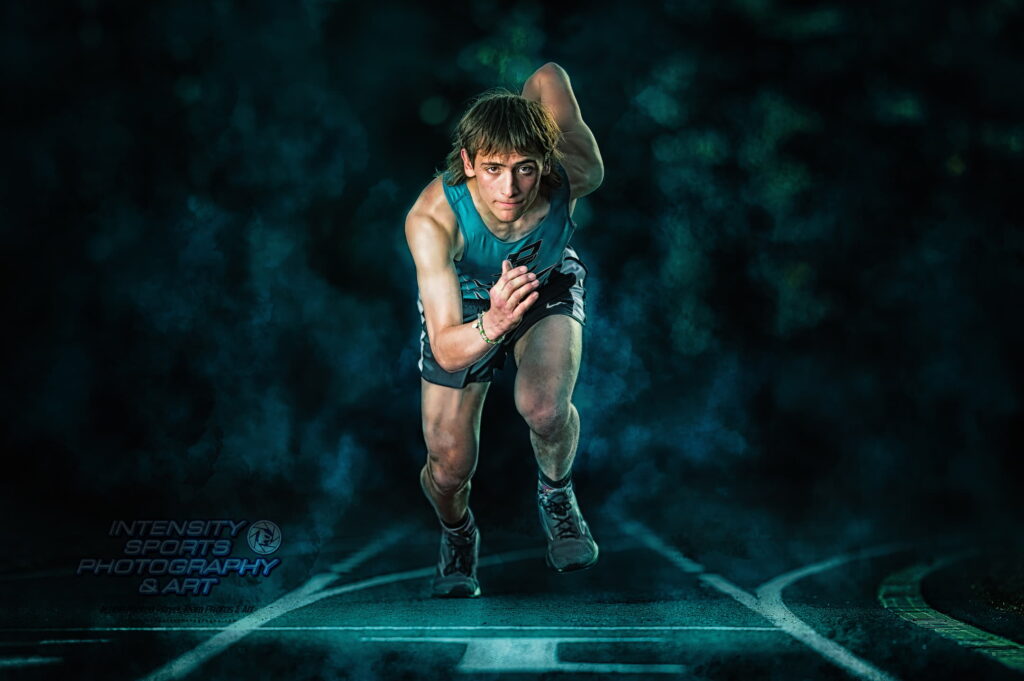 Tanner Pecheos in our spring print. It was great to get to present this to him on senior day in front of a packed stadium with a cheering crowd.
Shot this laying on the track with 135 1.8 Lens, 3 stop ND filter, 600 watt strobe at 1/2 power on camera left. Edited in ON1 Photo and Photoshop.
We printed a 16×24 inch on Kodak Lustre at a top notch lab that gets color right and delivers products that last. Matted and framed.
Tanner is a great kid, My wife and me enjoyed our chat with him while we photographed him for the print.
My wife got a few pictures on her phone of me crawling around on the ground trying to get the best angle.
My elbows got a little track burn but the resulting photos where very much worth it.
Hope Tanners senior year was a bit more special and him and his family enjoy this print for many years.