Lakes Lancers Track – Isabell Pannell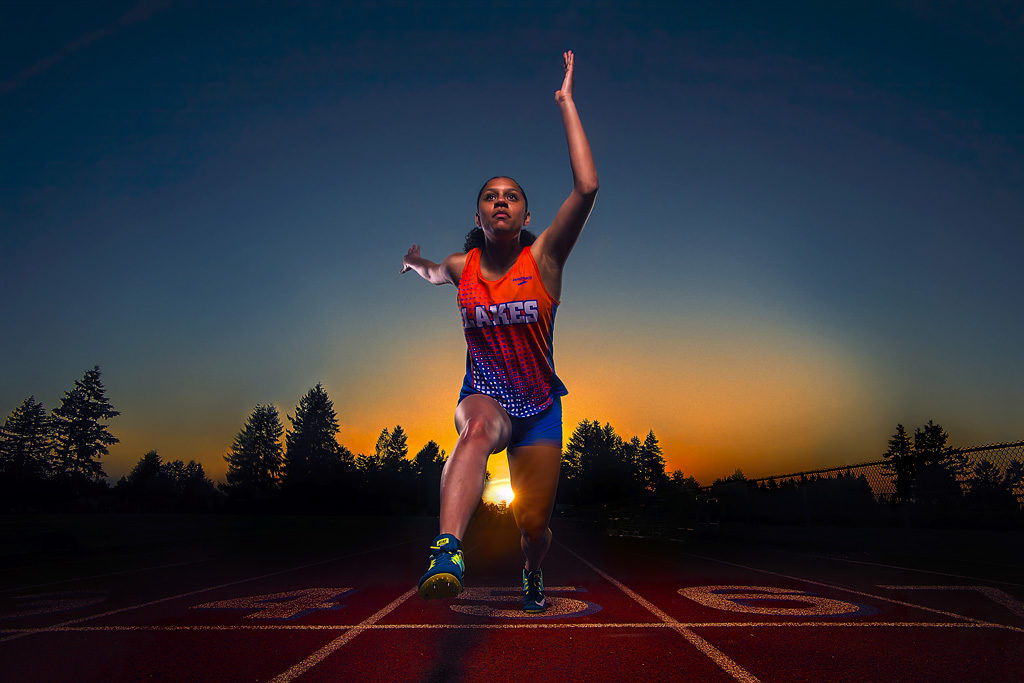 The 2019 spring sports print with Izzy our 2018-19 Senior Sports Model from Lakes High School in Tacoma.
Printed on 16×24 metallic paper it looked amazing.
We did several shots of her starting to sprint with the sunset in the background until we got a great shot of the sunset and Izzy looking down track with our lighting hitting just perfect from both sides and a boomed studio light high in front of her on full power to overcome the setting sun.
We got to present it to Isabell with her print on Lakes Lancers Track Senior Day pictured here with her parents.