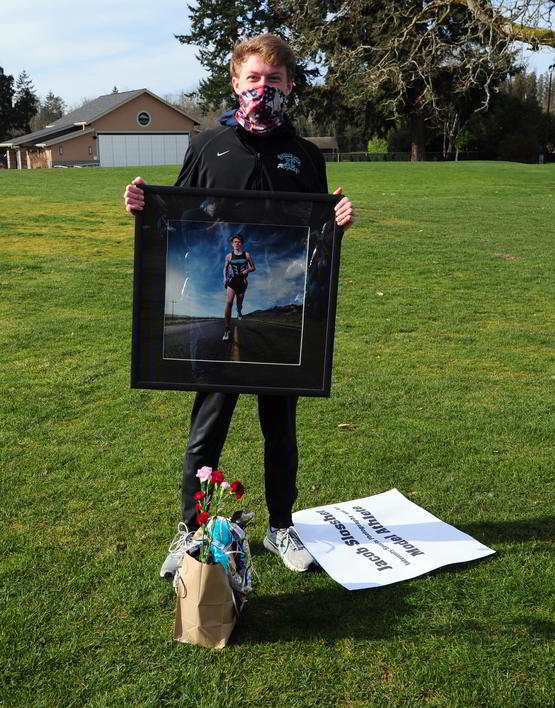 A crazy year for our model athlete program.
We knew we would have to dig in and get creative to make everything for these student athletes happen.
With the 2021 sports seasons being drastically shortened it put our production of artwork on a serious time crunch.
Luckily Jacob was able to get a uniform for XC.
And this helped us get jump on the production of this artwork.
I already had the background photo that I was going to use for this piece that I had taken in south east Idaho that I had taken in my wife and my travels around the northwest collecting ideas for future projects.
We did the photoshoot for Jacob in a parking lot on a sunny fall late afternoon. We set up three lights for this shoot and relied on the sun for a 4th. This gave us the ability to recreate the lighting that we had in the background image we used for the background.