Its been a tough year to get print projects done.
We had to get creative in order to make some prints happen.
This was one of those projects.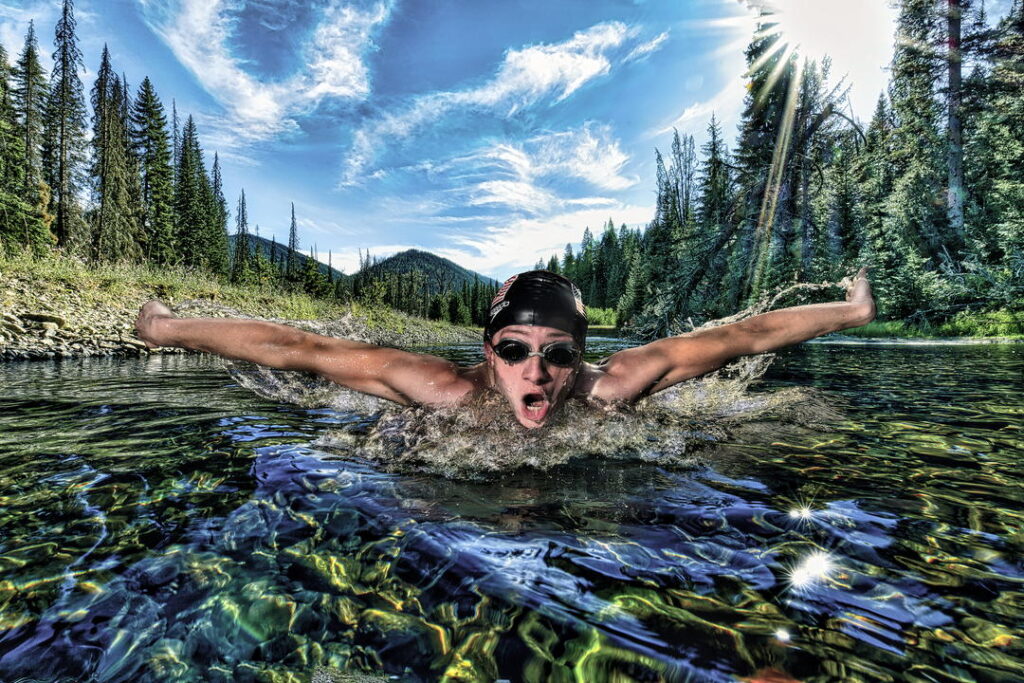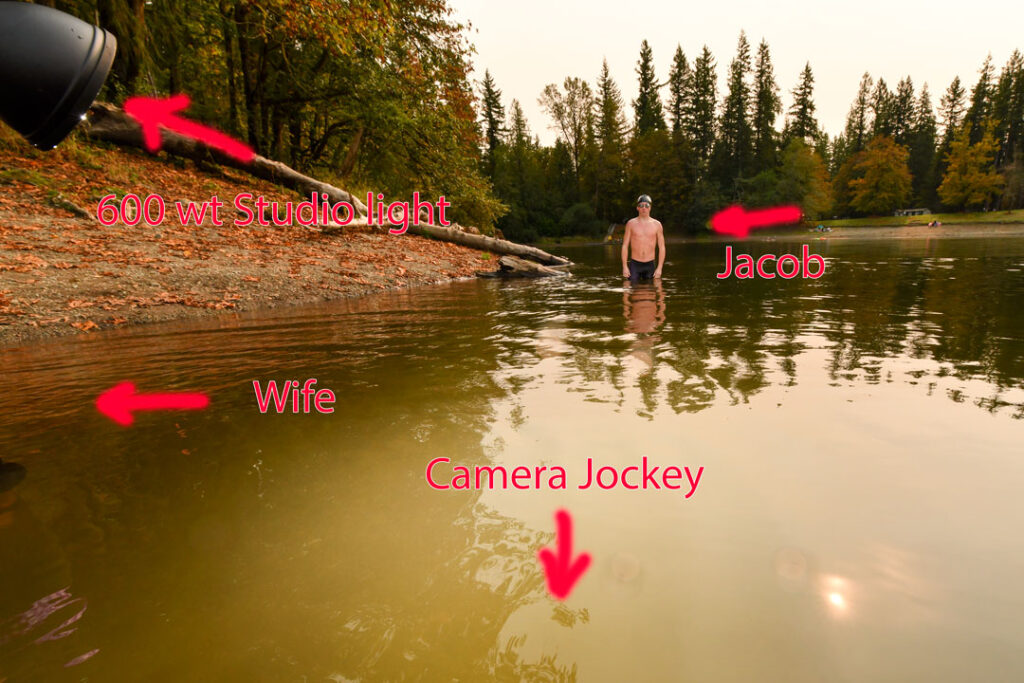 Fortunately we found a bit of warm weather and a fairly warm lake to help make this print possible.
No one was staying dry for this photo session. My wife knee deep in water is holding the portable studio light above me. I am waste deep but leaning over chest in the water to get low to the water for the shot as Jacob swims towards the camera. Luckily we managed to get a perfect shot at about attempt number 5 out of 7 tries.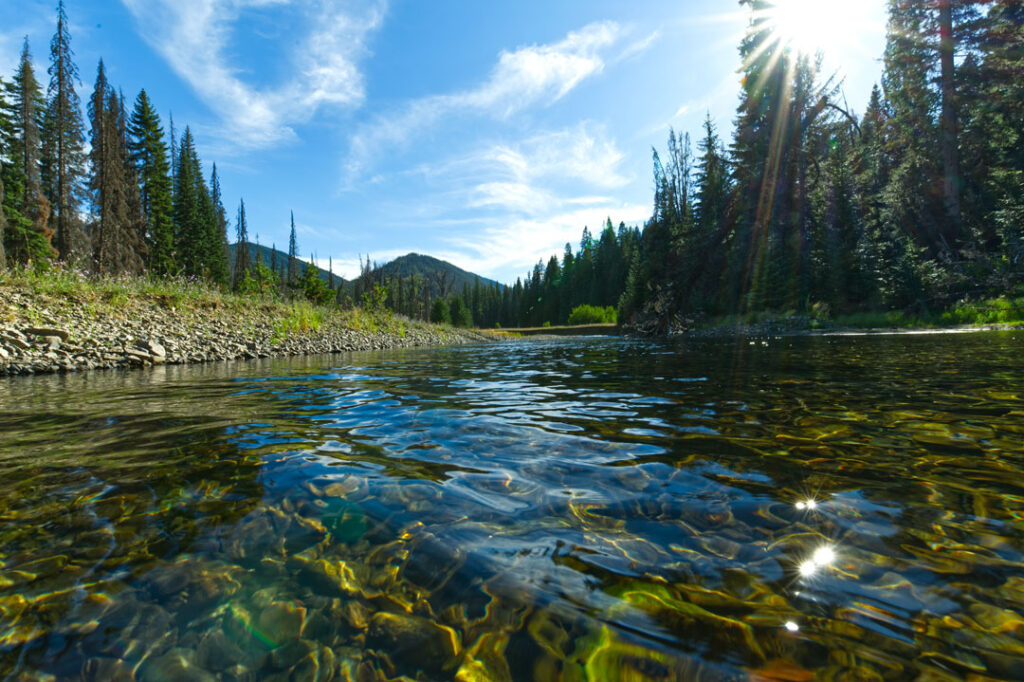 Earlier in the fall I had been thinking about what I wanted to do for this print for Jacob. I new I wanted to do something with a gorgeous river or lake setting. And so we decided to stop at the Naches river on trip coming back from eastern Washington. I had short hike to this spot on the river and waded through river until I found a picturesque spot.
| | | |
| --- | --- | --- |
| | | The look on Jacobs face after presenting this to him says it all! |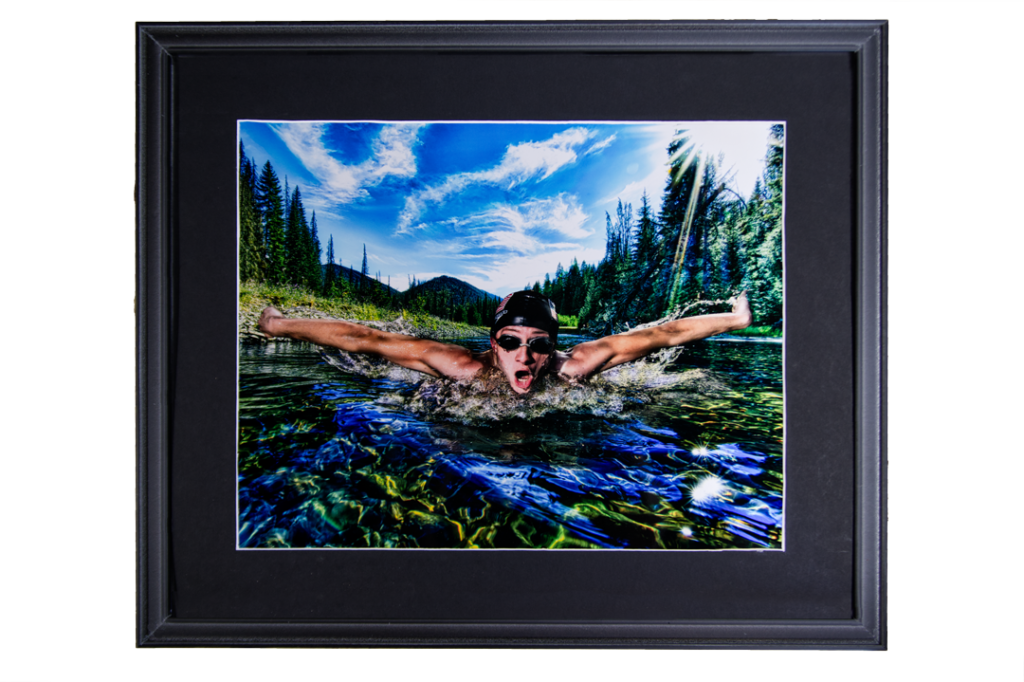 The image is printed on 16×20′ Kodak metallic paper which really makes the colors pop and creates lots of depth. You have to see metallic paper prints in person to appreciate them.
A photo on the web doesn't do them justice. Thanks Jacob for literally being willing to dive in and make this print possible!