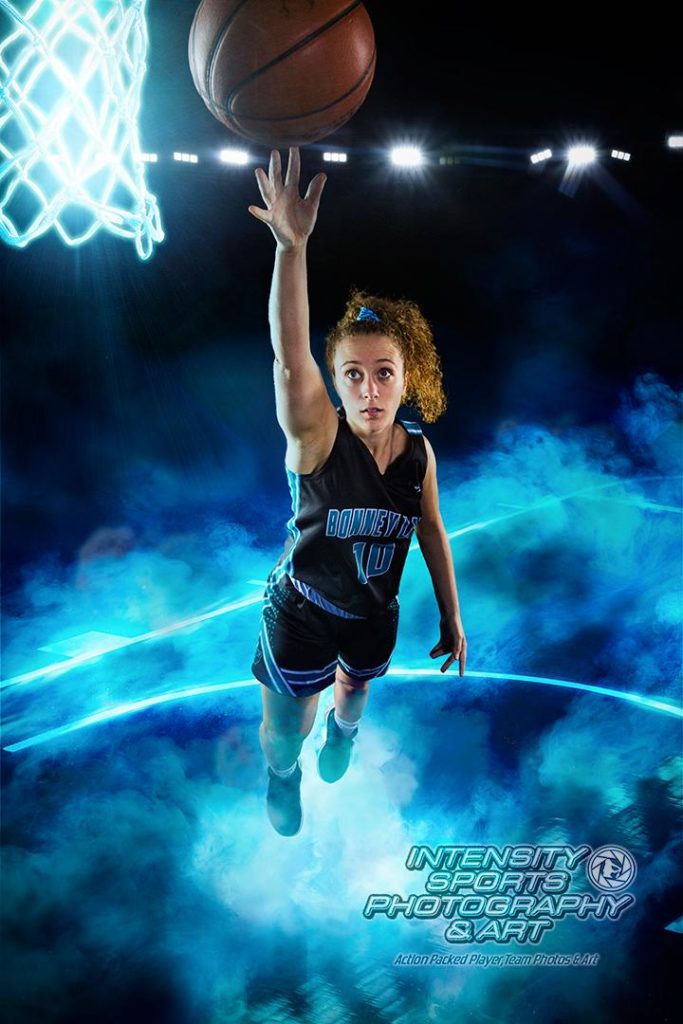 With the winter print, point of view was something I wanted to make paramount this called for a ladder for me to stand on and a light stand that I could get a strobe 11 feet in the air with, so that we could correctly light our athlete Carleigh DeLapp. Strong winds thwarted my plan to use a fog machine on the court.  Instead I photographed the fog on my garage floor to add to the print latter. Strobes with blue and green gels are used in both scenes to give a teal cast.
The finished 16 x 24 Kodak lustre photographic print was matted and framed in black.
My wife and I had fun presenting Carleigh and the DeLapp family with this print on Bonney Lake Girls Basketball senior night. I hope they enjoy it for many years to come.