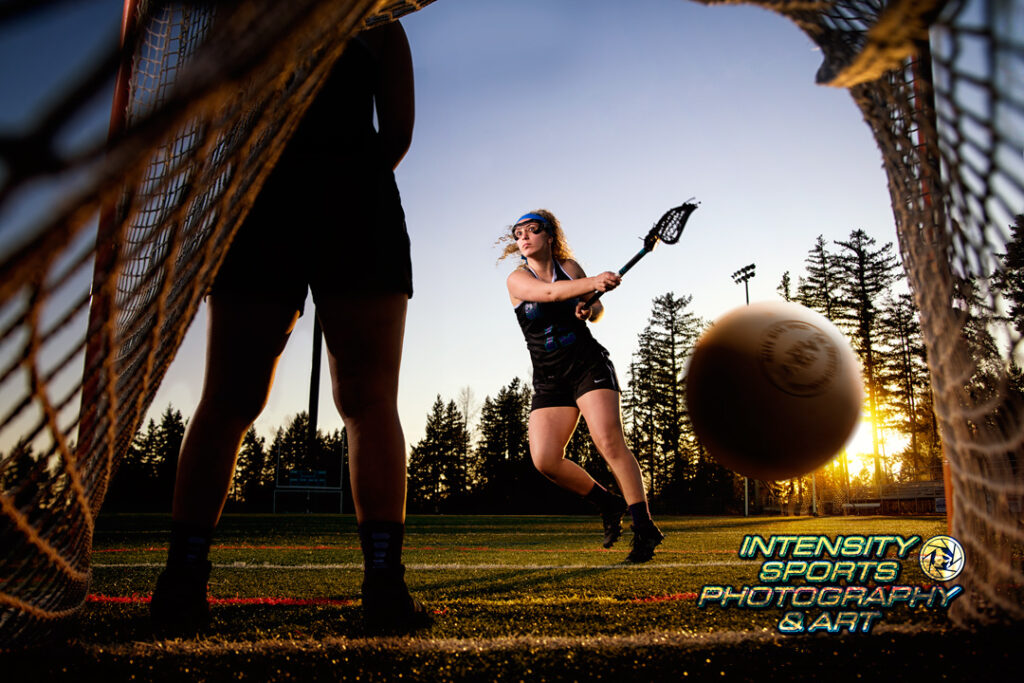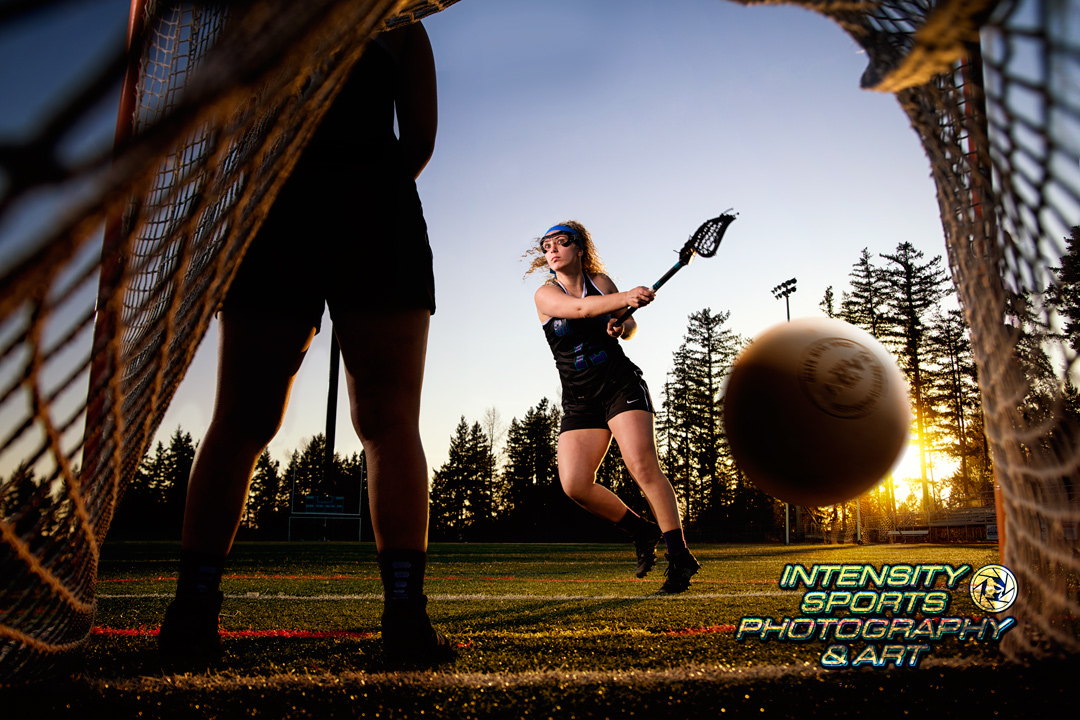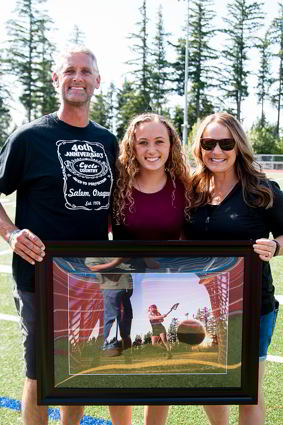 I was excited for the opportunity to create a Lacrosse print. And looking for the kind of dynamic angle that you would never be able to get during a live match. The set up meant crawling under the goal using a wide angle lens and doing my best to keep the 3 studio strobes for lighting out of the scene but still close enough to over power the sun. This composite piece had 3 elements, a close up of the ball, Carleigh shooting the goal and another of Carleigh representing the goal keeper in the shot. This was challenging enough but we also had the challenge of getting the images we needed before the covid quarantine went into effect during the spring. Thankfully we had some cooperative weather.
Carleigh is a Bonney Lake High School Grad and was in the unique position of playing Lacrosse for Sumner High School Girls team. Check out her prints for Fall and Winter with Bonney Lake Soccer and Bonney Lake Basketball
Our finished spring print for Carleigh is on 16×24 inch Kodak Endura Lustre , matted and framed.
I want to thank everyone that nominated Carleigh to be one of our sports models, she is truly a great young lady with a great attitude and she was a patient model as we worked through some complex set ups for the images we created this year.
We wish her luck as she goes onto Geroge Fox U to study and as member of the Bruins Lacrosse Team!